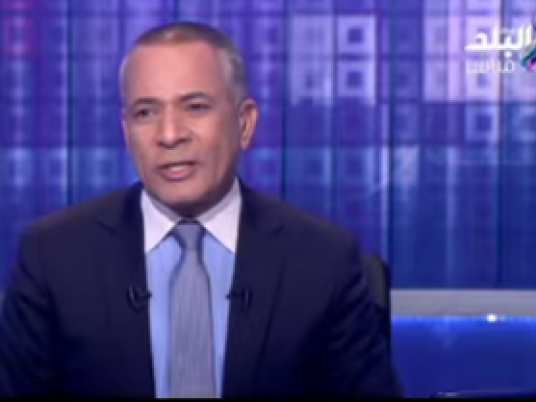 A weak turnout by voters throughout 14 provinces on the first day of the first stage of parliamentary elections on Sunday has caused an uproar among media figures and celebrities.
The High Elections Commission said turnout stood at only 2 percent out of 27 million registered voters by mid-Sunday, with Local Development Minister Ahmed Zaki Badr quoted as saying that the rate stood at only 7 percent at some polling stations.
"Get out and vote, you good-for-nothing nation," tweeted Tamer Abdel Moneim, a cinema star and an ardent backer of President Abdel Fattah al-Sisi's government.
Actress Wafaa Amer also voiced discontent with voters' responsiveness. Speaking to satellite TV channel CBC while casting her ballot in Giza, Amer said, "Only citizens who voted for the constitution, the president and currently taking part in parliamentary elections to select his representatives are the ones who deserve an Egyptian citizenship." She labelled calls by the government's opponents to boycott the election "treason".
Ahmed Moussa, the fiercest Sisi backer among media hosts, blamed the government for the weak turnout.
"If the government maintains this performance, it should leave with all its ministers and let the president select a new one that better addresses people's needs," Moussa said during his show on satellite TV channel Sada el-Balad late Sunday.
Moussa gave media outlets a share of the blame, stressing that some had failed to highlight the weak turnout and adding that "President Abdel Fattah al-Sisi is, in my personal opinion, unhappy with the voter numbers".
Regime critics, on the other hand, gloated over voter scarcity. "Wondering why Egyptians are boycotting the elections? Because the nation that revolted and sacrificed thousands of martyrs and wounded no long accepts a secondary role in a charade with a predetermined end," Novelist Alaa al-Aswany tweeted on Monday.
Edited translation from Al-Masry Al-Youm