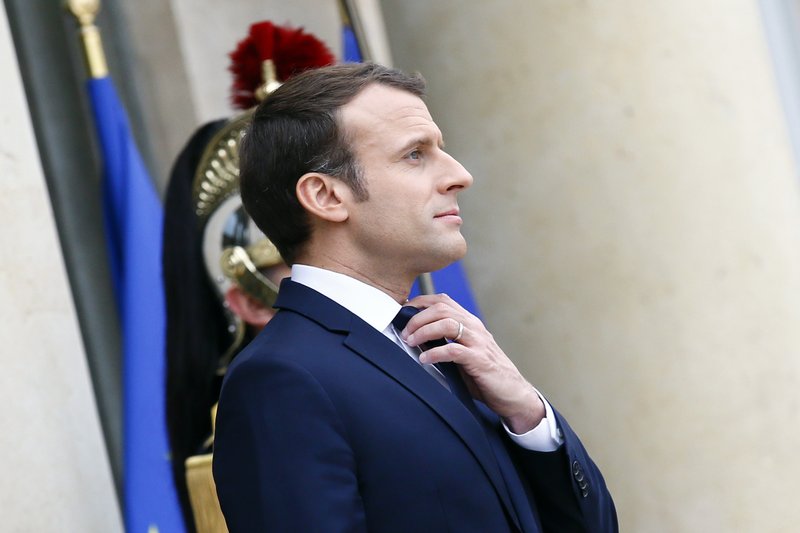 French President Emmanuel Macron revealed what he told Egyptian President Abdel Fattah al-Sisi on the situation of human rights in Egypt, minutes after a press conference characterized by "frankness" between the two presidents.
"Egypt and France were faced with Islamic terrorism. I reminded President Sisi that our commitment to security cannot be considered separately from the issue of human rights. An inclusive society is the best shield from Islamic terrorism," Macron tweeted on Monday.
The French president has criticized the Egyptian authorities' handling of bloggers and dissidents, and he made highly controversial remarks on Monday morning in which he said that the human rights situation in the Sisi era was worse than it was under former President Hosni Mubarak.
Macron's tweet came minutes after a press conference with his Egyptian counterpart, in which the French president made "frank" criticism of the human rights situation in Egypt.
Macron said that security and stability in Egypt can't be separated from civil rights. He pointed out that the arrest of human rights activists and bloggers harms the reputation of the Egyptian state, while
Macron said that achieving security and stability in Egypt is crucial, but stressed that this should not come apart from respect for human rights.
The French president pointed out that the arrest of bloggers and human rights activists harms the image of Egypt, stressing that the use of violence against those who express their opinion is unacceptable.
Meanwhile, Sisi said during the press conference that freedom of expression and litigation are available to the Egyptian people.
Regarding the French weapons received by Egypt, Macron said that Egyptian police had only used French weapons outside the frame of military operations once, and Paris had asked for clarification.
In turn, the Egyptian president said that Egypt is using French weapons in military operations only, particularly to protect its borders with Libya.
In response to a question about how the French forces dealt with the "yellow vest" protesters within the framework of human rights, Macron confirmed that the French police did not arrest the demonstrators because of their expression of opinions or ideas, but because they were destroying property.