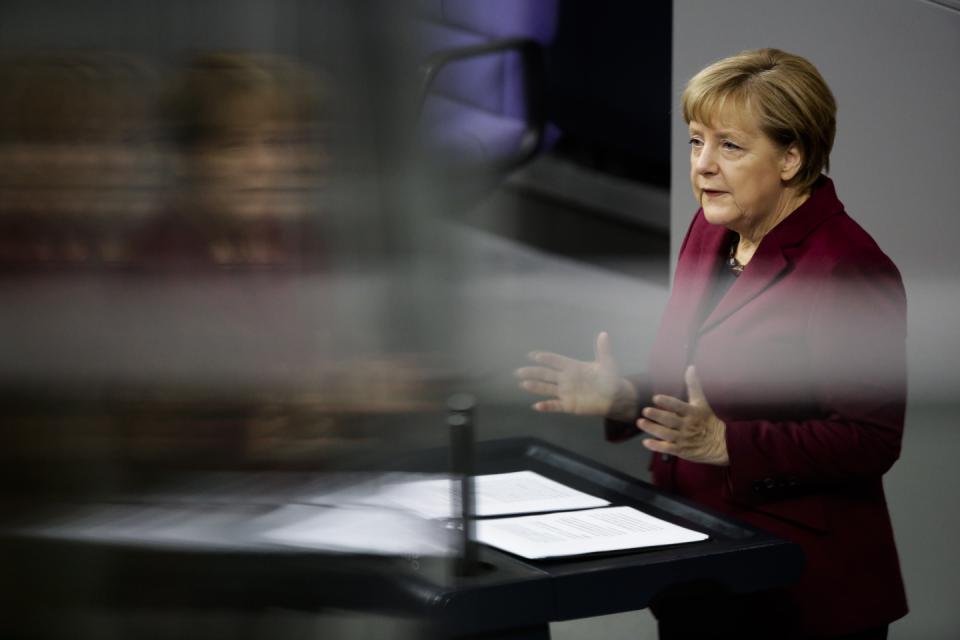 The shooting down of a Russian warplane by Turkey has complicated the process of finding a political solution in Syria and everything must be done to avoid a further escalation, German Chancellor Angela Merkel said on Wednesday.
"The situation has been aggravated by the shooting down of a Russian plane by Turkey," Merkel said in a speech in the lower house of parliament, in reference to the situation in Syria.
"We need to do everything to avoid an escalation," she added. "Of course every country has a right to defend its territory but on the other hand we know how tense the situation is in Syria and in the surrounding area. I spoke yesterday with the Turkish prime minister and asked him to do everything to de-escalate the situation."