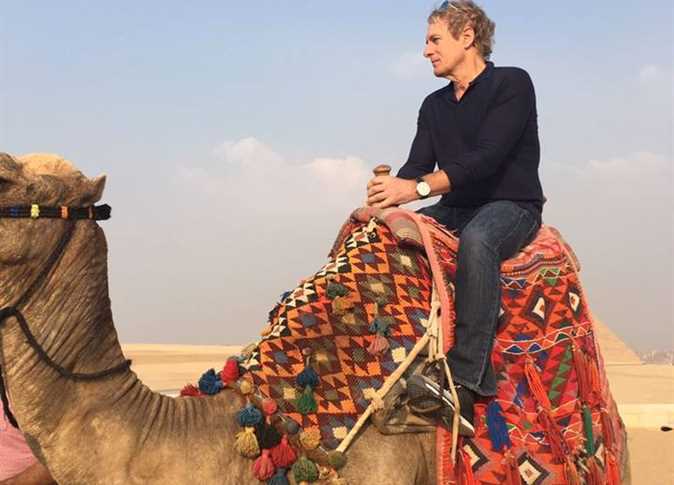 Rock legend Michael Bolton has expressed his great pleasure at the warm reception he received on arrival at Cairo International Airport last week, ahead of his performance in Cairo on Friday.
In an interview with Sherif Amer on the "Yahdoth Fi Masr" talk-show, Bolton said he had toured all over the world in the past 38 years, but the reception at Cairo was "surprising".
The fans waiting for him sang his songs, making him shy and happy at the same time.
Bolton said he has been invited to visit Egypt twice in previous years, but he couldn't make it. However, this time it worked out, and he was happy to be in Egypt.
With a few days to kill Cairo, he took part in several touristic visits, including riding a camel at the Giza Pyramids. He encouraged others to visit Egypt, describing it as "the land of peace, safety and civilization."
During his TV interview, Bolton said that his first successful song came relatively late, at the age of 34. He said he has been through poverty and suffering, which made him view success in a different way.
As a youngster, he was surrounded by debt and rent checks, with lots of responsibilities, but he always maintained his love of music and singing.
Bolton is a has won several Grammy awards, and has sold 53 million albums and singles worldwide.
With a solid fan base stretching back decades, Bolton found himself reaching out to a new generation in an unexpected manner in 2011. He performed in the song "Captain Jack Sparrow" by muscial comedy group The Lonely Island, and a video of the song racked up over 95 million views on YouTube.