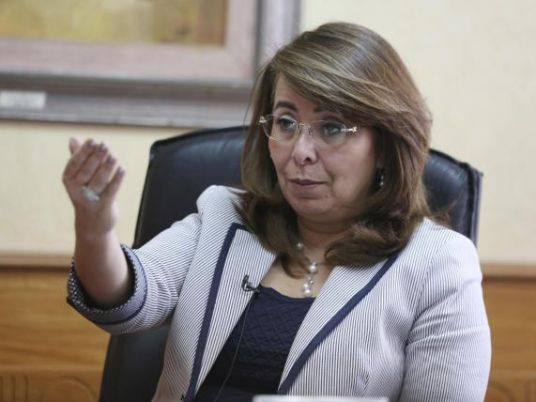 Social Solidarity Minister
Ghada Waly said that the agreement to be signed on Friday between the World Bank and the Egyptian government allows the government to obtain a loan of LE400 million, part of which would be allocated to supporting the poor and the elderly.
Waly said in a press statement on the sidelines of the Spring meetings of the World Bank and the International Monetary Fund, currently being held in Washington, that the number of beneficiaries from the financial assistance program, which was launched in last November, has reached 100,000. She added the target is 1.5 million beneficiaries.
More than one funding institution would like to participate in this program, and they participated on Thursday in a workshop focused on the insurance programs on the unofficial sector employees, Waly said, pointing out that the workshop was an opportunity to see the experiences of several countries like China, India, Peru, Uruguay and Kenya in the field of insurance on workers in the informal sector, particularly in the construction sector.