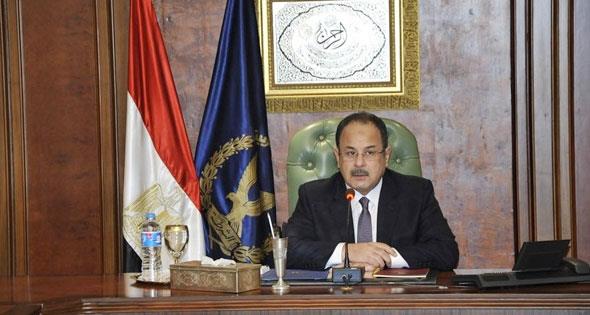 Minister of Interior, General Magdi Abd el-Ghafar, reshuffled four commanders in the ministry after he received the results of the Wahat attack investigations, in which the terrorist elements killed 16 policemen and kidnapped another officer on Friday.
The new reshuffle included Assistant Minister for Homeland Security Sector, General Mahmud Sharawi, Assistant Minister for Giza Security Directorate, General Hesham Iraqi, Director of Special Operations Administration, General Magdy Abu el-Khair, and Director of Homeland Security Department in Giza, General Ibrahim al-Masry.
The investigations revealed that the police forces obtained misinformation on the number of terrorists and type of their arms. Back-up forces were sent in late to participate in search and rescue operations in Wahat desert, West of Giza, security sources told Al-Masry Al-Yom.
General Abd el-Ghafar appointed General Mahmud Tawfiq Assistant Minister for Homeland Security Sector and General Essam Saad Assistant Minster to the Giza Security Directorate.
The clashes between the security forces and militants at kilo 175 on al-Wahat al-Kharga-Assiut highway continued into Thursday, according to security sources.
The latest clashes following Wahat attack resulted in the death of 13 high-risk militants and a seizure of their weapons and ammunition.
 Edited translation from al-Masry al-Youm