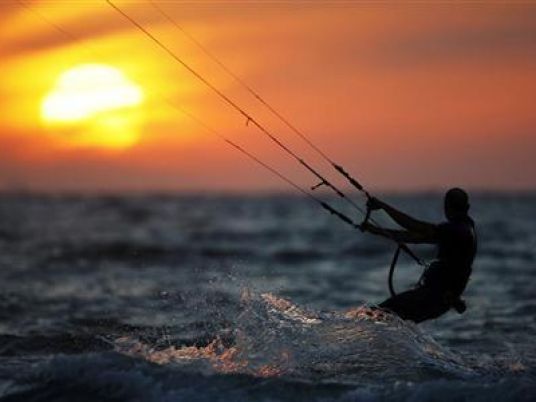 Hurghada's Rescue and Environmental Protection Society (REPS) announced on Wednesday that they had successfully found the Austrian tourist unharmed after he was reported missing in the Red Sea yesterday, reported Al-Masry Al-Youm.
President of REPS Hassan al-Tayeb, said that the tourist was safe and had simply spent the night in one of the islands in northern Hurghada after his boat drifted from his group during a kite-surfing activity.
Tayeb affirmed that the tourist was found uninjured and even resumed kite-surfing after he was rescued.
Tayeb had told Al-Masry Al-Youm that Red Sea Operation Center had been notified on Tuesday of a missing Austrian tourist, Weimer Shelvister, after he did not return to his hotel following a kite-surfing trip.
He added that the tourist boat returned to shore without the tourist and subsequently reported him missing. Following this, crew from the 'Rescue One' boat were sent to find Shelvister.
Egypt has witnessed an influx of Austrian tourists since 2017, when the ex-Minister of Tourism Yahia Rashid met with the Austrian Ambassador Georg Stillfried for discussions about enhancing cooperation by boosting Austrian tourism to Egypt
Egypt's Minister of Tourism Rania al-Mashat told Reuters that reservations during the first quarter of 2018 showed a significant rise in Austrian tourists in Egypt.
The peak of Austrian tourists in Egypt came in 2010.