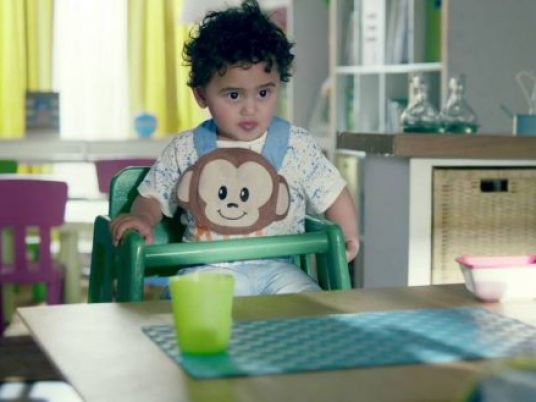 The Consumer Protection Agency (CPA) has called for the suspension of television advertisements for products from Juhayna, Labanita, Dice and the National Bank of Egypt, marking the third time in less than a month that adverts have come under the spot light for negative reasons.
The draw of the large television audiences for the high profile dramas aired in the Islamic month of Ramadan means a lot of companies produce high budget adverts at this time of year.
Atef Yaqoub, head of the agency, said on Sunday that complaints have been received concerning the ethical standards of the adverts. The agency board considered the advertisements in light of the complaints and discussed what action to take.
As a result, the CPA has decided to suspend an advert for the dairy products company, Labanita, for sequences deemed to insult pharmacists and label them as "ignorant" and "lazy". Yacoub stated that the advert also encouraged consumers to forgo the professional diagnoses of doctors in favor of pharmacists.
The committee also favored the suspension of a commercial made by beverage and yoghurt company Juhayna, for the use of a word considered degrading to the Arabic language and harmful to the innocence of children — violating articles no.89 and 96 of the Child Law.
The board also decided to suspend a commercial by the underwear brand, Dice, for mocking the products of its main market competitor, Cottonil, Yaqoub said.
Yaqoub stated that the CPA had also put pressure on the National Bank of Egypt to modify their series of adverts currently on air. Two adverts was objected to for disrespect firstly of the medical profession, with a doctor being shown extracting nails from a patient's body, and secondly disrespect of parents, with a son shown laughing as his father falls down.
Yaqoub stressed that the CPA's monitoring of Egyptian commercials is fair and representative, with members of the board representing multiple viewpoints. He also expressed the committee's appreciation of creativity in all fields, especially media and advertising, but in a way that conforms to regulations and ethics.
The discussion board was headed by Hassan Emad Mekkawy, former dean of Cairo University's Mass Communication Faculty.
Edited translation from Al-Masry Al-Youm