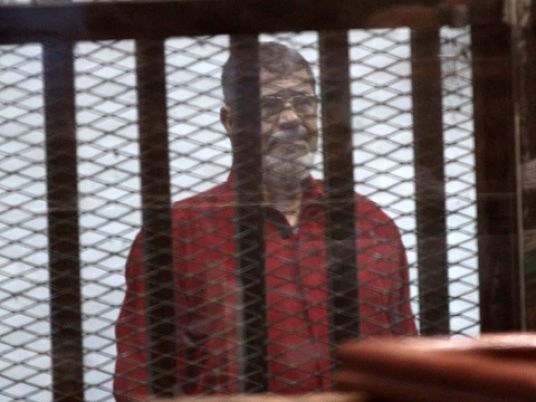 A few hours after the Muslim Brotherhood requested the United Nations to save the life of former President Mohamed Morsi in prison, a source at the Prisons Department said that Morsi's health condition is stable, that he does not suffer from any chronic diseases and that he receives the necessary medical care, like all other prisoners.
Due to high blood pressure, Morsi could not attend the last court session in the case in which he is charged with collaborating with Qatar.
The group asked the United Nations to send a medical team to make sure Morsi is in a good health condition, and called for demonstrations to pressure the government to release him.
Edited translation from Al-Masry Al-Youm