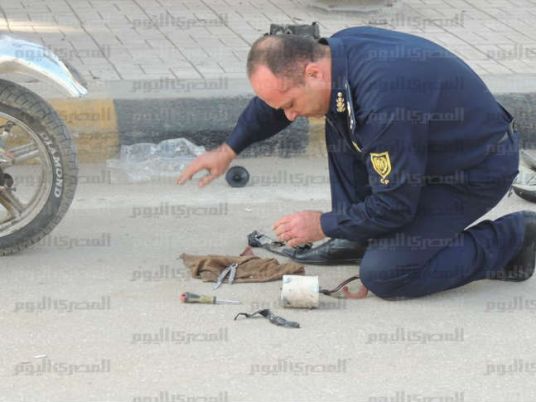 A police officer was injured Wednesday as a bomb exploded while he was leaving his home in the Dar al-Salam neighborhood.
The officer's foot was amputated as a result of the explosion.
Investigations conducted by Ahmed Abdel Aziz, a prosecutor south of Cairo, showed that the victim was a lieutenant at Dar al-Salam Police Station. The officer kicked a black bag placed outside his home, which contained a bomb.
Investigators found nails, razor blades and other remnants left by the bomb at the scene of the incident. A parked car was also partially damaged.
Eyewitnesses said they heard an explosion and saw the officer on the ground with his foot bleeding.
Prosecutors ordered the seizure of the explosive residue, sent it to the criminal lab, and asked for the National Security Agency's investigations.
Edited translation from Al-Masry Al-Youm