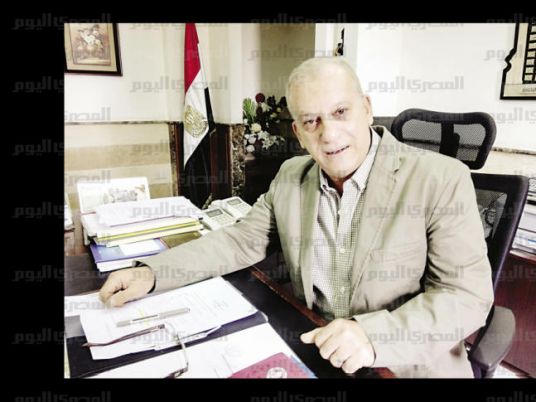 Seventy percent of poultry farms are unlicensed and bird flu has become endemic in Egypt, said President of the General Authority for Veterinary Services Ibrahim Mahrous.
Egypt has been unable to fully control the bird flu outbreak because of the lack of awareness programs for farmers, as well as for villages, prompting farmers to resort to random breeding, Mahrous added.
One solution is to establish poultry cities outside the Delta and the Nile Valley, he mentioned.
The government plans to transfer poultry farms to four new areas east and west of Beni Suef, Minya and New Valley. The plan is to activate the trading ban law of live birds, raise awareness of the dangers of being in contact with live birds, as well as tighten control on the transport of poultry between provinces.
The international delegation monitoring bird flu in Egypt said that the period from 2014 until March 2015 saw an outbreak of the virus in the country, pointing out that there have been new genetic mutations in the virus in Egypt between 2008 and 2010.
Recent months have seen a rise in mutations of the virus, as well as the virus' ability to affect mammals. Therefore, the World Health Organization recommended the use of a new vaccine in February, which will use the Egyptian strain of the virus. The organization is also calling for transparency regarding information on the virus in order to help combat it.
The instability in Egypt during the past five years has resulted in a lack of progress in the fight against the virus, as well as a lack of confidence between the veterinary services' sector and poultry traders. The absence of coordination between the public and private sectors has contributed to the spread of the disease, the report prepared by the World Health Organization added.
Community outreach programs on the disease weakened during this period because laws were not implemented concerning the increase in the number of unlicensed poultry farms.
Edited translation from Al-Masry Al-Youm