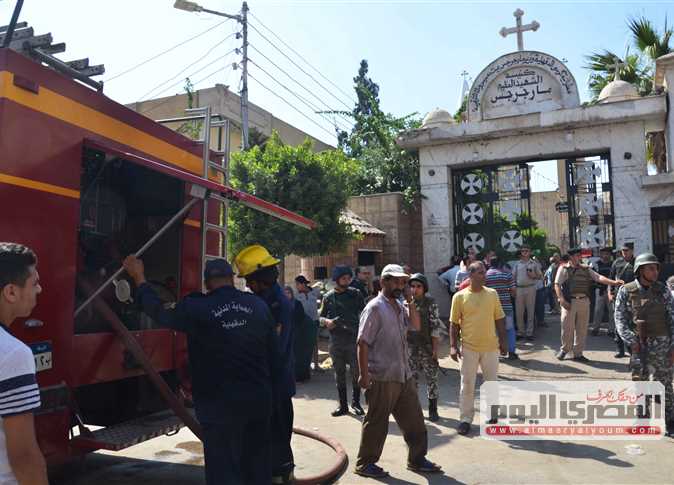 A room on top of the Saint George Church in Mansoura city, Daqahlia burnt down on Wednesday, leaving five people injured.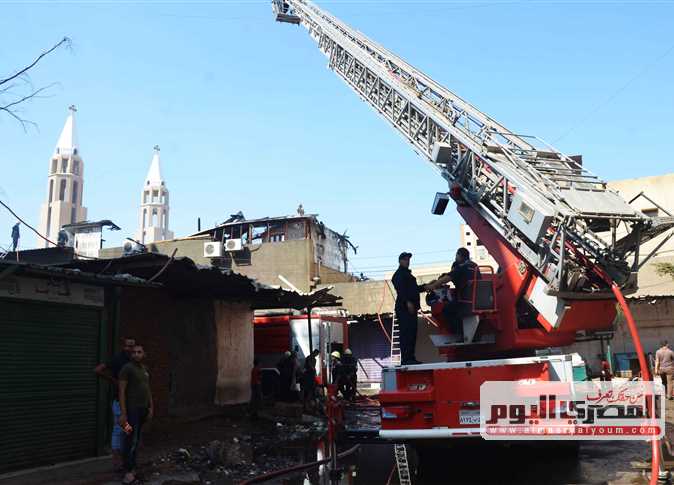 Security sources confirmed that the fire was caused by an electrical short circuit inside the room, which ignited the wooden walls.
The undersecretary of the Ministry of Health in Daqahlia Saad Mekki said that the fire left five people injured, including two firefighters who inhaled heavy smoke, while the rest of the citizens suffered bruising and minor wounds.
He added that the ambulances took all injured to the New Mansoura International Hospital for treatment.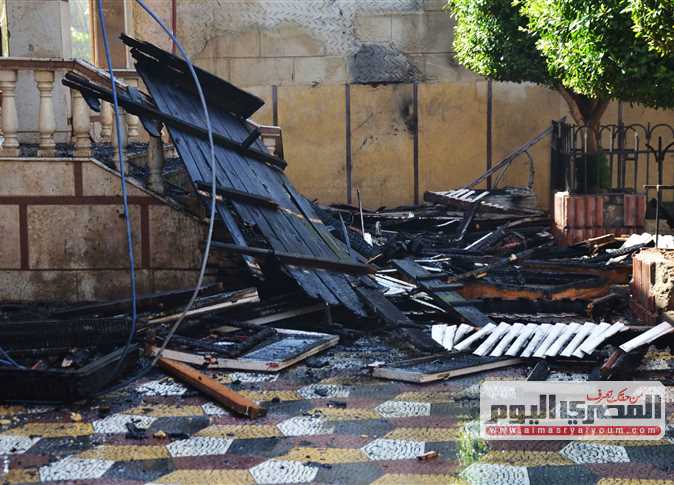 The head of the Daqahlia Security Directorate Fadel Ammar received a notification from Major General Sayed Sultan, Director of Criminal Investigations department of Daqahlia, stating a fire was coming from the Saint George Church in Port Said Street.
Security commanders, civil defense forces and fire trucks rushed to the scene. The fire turned out to have erupted from a wooden room above the church building, with the burning wood leading to increased fire and smoke.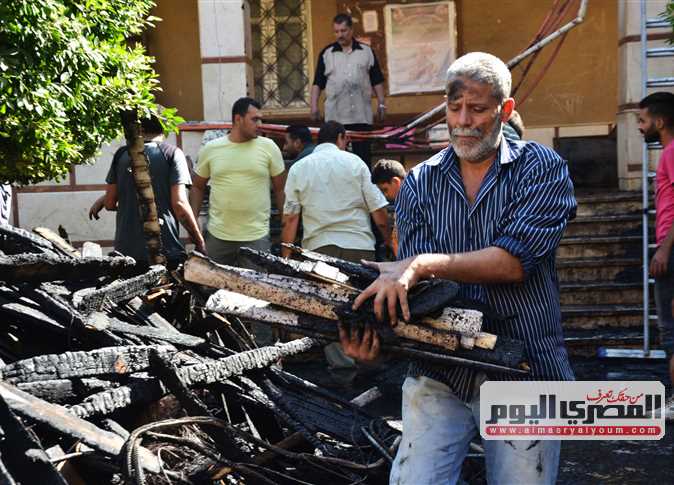 Fire extinguishers were able to control the fire before it spread to the rest of the church.
Archpriest Ephraim, the pastor of the church, said the fire had devoured a full floor in the service building attached to the church.
It had contained a wooden hall and a library filled with ancient books.
He lamented that the fire had devoured many ancient books, calling it a great spiritual loss as these books were written from the early fathers of the church.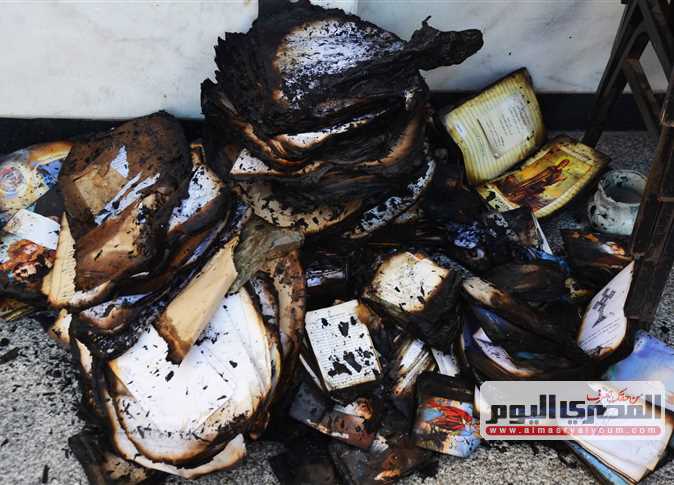 Edited translation from Al-Masry Al-Youm