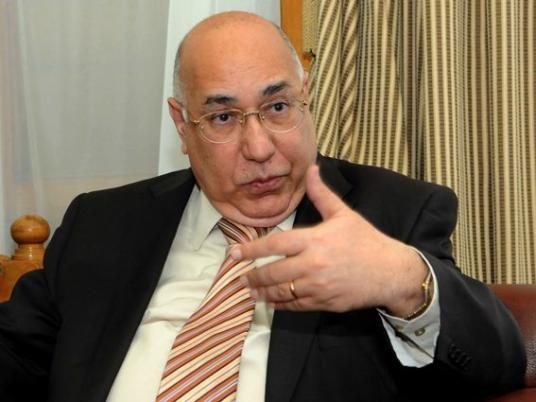 The cabinet is implementing a quick and comprehensive plan to revamp the economy and tame the budget deficit , the foreign trade and industry minister said Tuesday.
In a statement published by state-run news agency MENA, Foreign Trade and Industry Minister Mahmoud Issa said the plan involves restarting the operation of 1,570 factories that had been shut down and agreeing with the Central Bank, the Federation of Egyptian Banks and individual banking leaders to reschedule government debts.
Issa added that the cabinet is seeking to encourage small-scale industries and help finance their activities.
The plan also involves attracting foreign investment and reassuring foreign investors by offering them non-traditional packages of investment facilities, he said.
On 6 March, Finance Minister Momtaz al-Saeed said the cabinet had agreed to begin implementing an emergency plan to save the Egyptian economy over the coming 18 months. The plan includes 14 items to be implemented immediately.
In a statement before Parliament, Saeed said the plan includes being more careful with government spending, reviewing subsidies and taxes without imposing additional ones, restructuring the public debt, working to attract new investments, achieving security, and continuing negotiations with international institutions and Arab and foreign countries regarding financial assistance, Al-Ahram reported.
Foreign reserves slid from US$36 billion in December 2010 to roughly US$16 billion in February after the government resorted to finance subsidies to compensate for the decline in income from tourism and foreign direct investments and other sources of incomes after the breakout of the 25 January revolution.