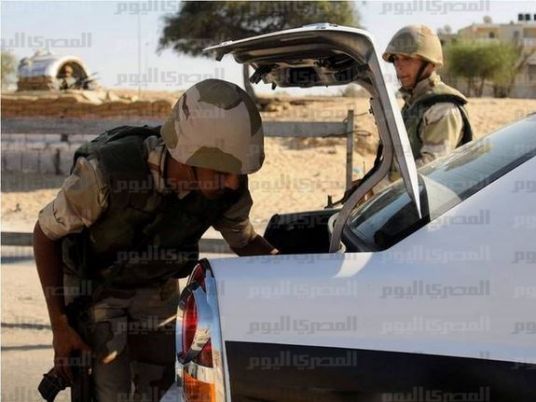 Security forces in the North Sinai city of al-Arish left two people with injuries in their legs after shooting towards them for breaking the night-time curfew, police sources said.
The two people have been hospitalised. They brought the total number of people injured for the same reason today to four, including one person in Rafah and another in Sheikh Zuweid, both North Sinai cities.
A curfew was imposed in parts of Sinai in October, following a deadly attack that left over 30 security personnel dead. The curfew was extended for three more months in January and is due to expire late April.
Militancy has surged in Egypt since July 2013, with the Sinai Peninsula being the most heavily affected part of the country, although attacks have taken place in other parts including Cairo.
In the deadliest attack since October, at least 30 people were killed and 50 others were injured on January 29 in four separate attacks against security forces in the governorate.
Egypt's most active militant group, Ansar Bayt al-Maqdis, claimed responsibility for the January attack, as well as October's attack. The group changed its name to Sinai Province after pledging allegiance to Islamic State fighters in Syria and Iraq last November.
On Friday, a civilian was shot dead by security forces at a security checkpoint in Sheikh Zuweid.
Police sources told Aswat Masriya they have instructions to shoot any citizen who refuses to adhere to security personnel's instructions.