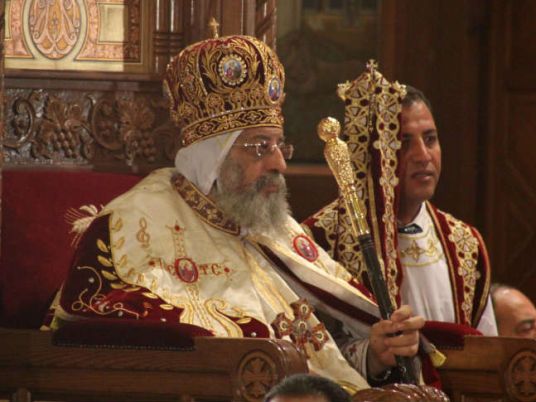 Pope Tawadros II of Alexandria said he prefers to separate boys and girls in the preparatory and secondary stage, a stage where children grow psychologically and spiritually.
Tawadros stressed at the same time that both sexes can serve the country together during the primary stage and at college.
The church has an important role in building the homeland as it plays two main roles a spiritual role one, and a social role, Tawadros told preparatory school students in a meeting at Central Giza Diocese.
Tawadros asked students to avoid wasting time on computers as it harms health and to exploit time usefully.
Edited translation from Al-Masry Al-Youm