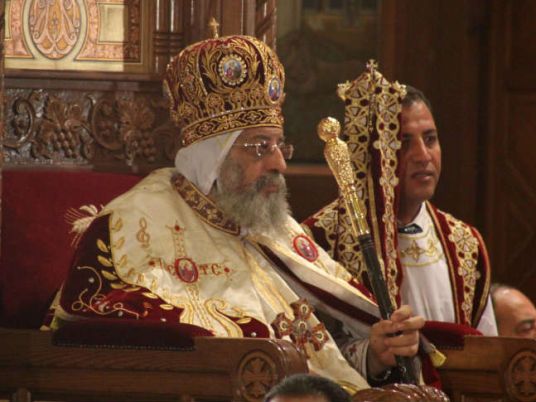 Mohsen George, member of the Coptic Orthodox Denomination Council in Alexandria, said that Pope Tawadros II urged on Christmas Eve all Coptic Christians to vote for the new constitution on 14 and 15 January so as to implement the roadmap devised by the Supreme Council of the Armed Forces following the ouster of President Mohamed Morsy on 3 July.
George also said that representatives of the Egyptian Orthodox, Catholic and Anglican churches were included in the Committee of 50 that amended the constitution, which means church leaders are satisfied with it.
Commenting on the probability of Defense Minister Abdel Fattah al-Sisi running for president, George said Sisi has capabilities that no other candidate can contest.
"It seems Egypt has become accustomed to military rule throughout its history by virtue of its geographical nature and civilization that stretches for thousands of years," he said. "That is why Egyptians reject a religious rule."
Edited translation from Al-Masry Al-Youm