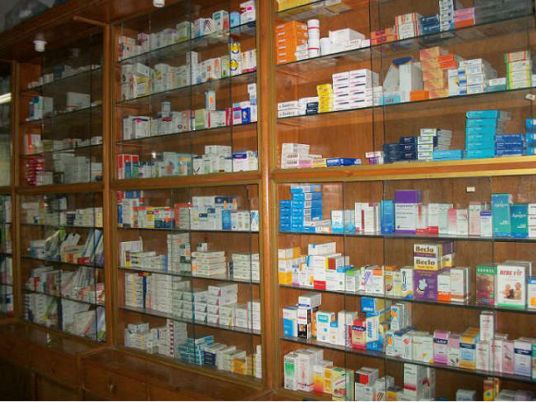 Minister of Health and Population Ahmed Emad Eddin announced an increase in the prices of 3,000 drugs in Egypt out of 12,000 varieties on market. The increase is 15 percent for locally produced drugs and 20 percent for imported drugs.
The minister said the prices of chronic disease drugs have been increased by up to 10 percent, adding that the exact drugs whose prices were increased would be announced Thursday evening in a press conference.
The pharmaceutical companies suggested increasing the prices of drugs in line with the increase in the Egyptian pound exchange rate.
The recent pound flotation led to a rise in the prices of imported raw materials used by pharmaceutical companies in the production of drugs, consequently leading companies to demand doubling the prices of medicines on the market to cover the increase in the raw material prices, according to the minister.
The Health Ministry reached a compromise with the companies over the acceptable level of increase, in order to maintain the interests of Egyptian patients, said Emad Eddin.
He added that the Ministry had to agree to the companies' demand to increase prices otherwise drug production in Egypt would stop.
The Health Ministry gave in to the demands of the pharmaceutical companies with regard to increasing the prices of chronic disease medications that have no cheaper alternatives on the market, a Ministry of Health official source said Sunday.
The Ministry had to agree to the companies' request for fear of looming shortages in those medications, in case it insisted on its stance. The Ministry had previously issued a statement assuring that chronic diseases medications would be excluded from the price hike, but later backtracked on its promises as negotiations progressed.
The spokesperson for the Health Ministry, Khaled Megahed, said the ministry will hand over to the drug companies, on Thursday, the final list of adjustments to drug prices, after which the health minister will hold a news conference to announce to the public all the details of the decision.
The hikes will not apply to the stock of drugs already produced before the decision, which will be sold in accordance to the old prices, he added.