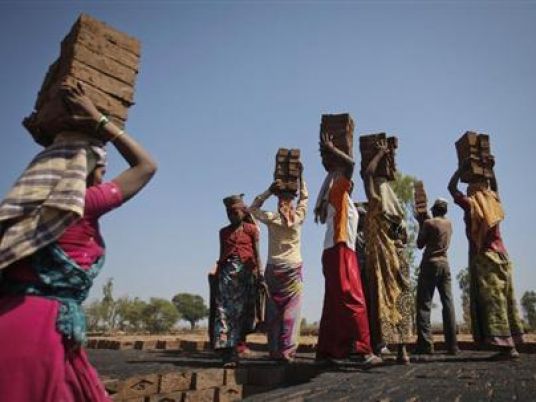 Private funding to fight modern day slavery rose by nearly 60 percent over a two-year period but remains too little to make any meaningful impact against the global problem, anti-slavery organizations said on Friday.
Between 2012 and 2014, some US$233 million of private funds was spent on anti-slavery initiatives — an amount dwarfed by the estimated $150 billion in profits forced labor generates every year, the Freedom Fund and Humanity United said in a report.
It said funding for such initiatives reached a record high of $99 million in 2014, a 57 percent increase in two years.
"There is no way that such a relatively small amount of money is going to be able to have any impact at all against a criminal trade such as this," Kate Kennedy, North America managing director at the Freedom Fund, told the Thomson Reuters Foundation by phone from New York.
An estimated 21 million people are trapped in forced labor worldwide according to the International Labour Organization (ILO). Many are enslaved in brothels, farms, fisheries, factories, construction and domestic service.
The top five funders: Dutch Postcode Lottery, Humanity United, Minderoo, Open Society Foundations and NoVo Foundation, together contributed more than $103 million, or 44 percent of the total funding between 2012 and 2014.
In September, the 193 UN member states made ending modern-day slavery one of the United Nations' 17 Sustainable Development Goals (SDGs) which will shape development and poverty eradication efforts for the next 15 years.