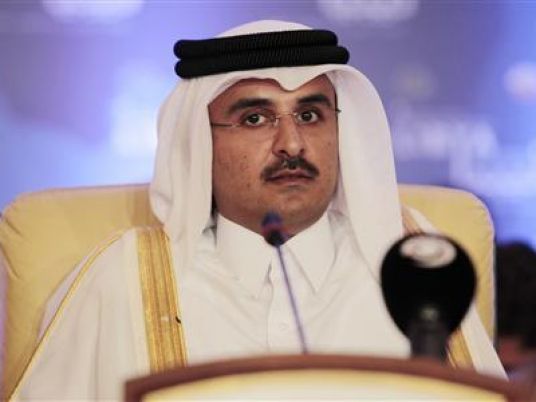 Kuwaiti newspaper Al-Seyassah reported on Wednesday that an anticipated meeting is to take place in Washington DC on reconciliation between Qatar and Saudi Arabia, the UAE, Bahrain and Egypt.
The reconciliation will be through US and Kuwaiti mediation.
Al-Seyassah quoted well-informed diplomatic sources saying that the meeting is scheduled between US Secretary of State Rex Tillerson, Qatari Foreign Minister Sheikh Mohammed bin Abdul Rahman al-Thani and Kuwaiti Minister of State for Cabinet Affairs Sheikh Mohammed al-Abdullah, and will focus on the final points of the reconciliation agreement.
The sources said the agreement, which is likely to be signed next week in Kuwait, if approved by Saudi Arabia and the UAE, Bahrain and Egypt, contains five basic conditions.
The first condition is the departure of Islamic preacher Yusuf al-Qaradawi and Hamas Movement group members from Doha. The second is the return of Turkish troops, which arrived in Doha after the crisis, to Turkey. The third is monitoring of Qatari financial transfers for "fighters".
The fourth item is concerned with Qatar's submission of all documents related to the organizations operating on its territory to US security authorities, while the fifth item is concerned with reducing attacks against Gulf states and Egypt.
The US aims to end the Gulf crisis quickly, in order to devote more time to the Syrian crisis, said the sources, referring to US military strikes prepared for Damascus.
The Arab and Gulf countries have submitted documents proving Qatari support of terrorism, al-Seyassah Editor in Chief Ahmed al-Jarallah wrote on Twitter, adding that "terrorism is interference in other countries' affairs," as he pointed out that only Iran shows cautious sympathy for Qatar.
Jarallah predicts Qatar will agree to the set of conditions, except for two or three that are not necessary, and that the boycott of Qatar will be suspended.
Edited translation from Al-Masry Al-Youm