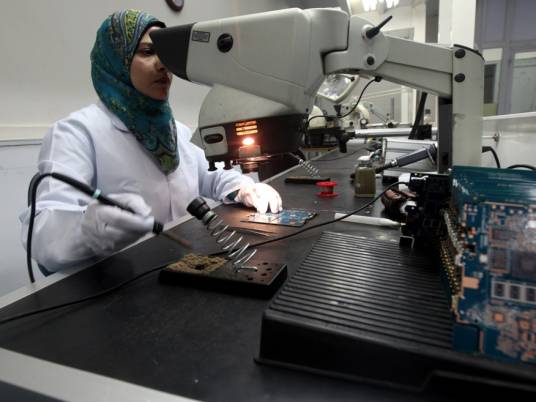 Egypt's computer hardware sales increased by 10.8 percent to LE7.467 billion (US$1.04 billion) in 2014 from LE6.737 billion in 2013, according to a new report released Wednesday by Business Monitor International.
"We expect government procurement initiatives and the increasing availability of low-cost tablets to drive growth," Egypt Information Technology Report Q3 2014 said.
The report noted that Egypt's fragile political and economic environment is a drag on its IT market, limiting the country's ability to develop its full potential as a hub between the Middle East and Africa.
Meanwhile, the impending reduction of financial support to Egypt from Gulf states will further weigh on growth over the short term, the report added.
Based on the report, analysts nevertheless hold an optimistic outlook for Egypt's IT market in the later years of our forecast period, based on the country's large population and strong government support for ICT development.
"Our generally positive outlook is also underpinned by a low penetration of PCs and IT services, which analysts expect vendors to capitalize on as private consumption growth gradually gains momentum over the five years to 2018," the report explained.
The reported indicated that the promising IT industry in Egypt is based on the country's competitive advantages playing a key role in boosting the sector.
Egypt aims to reach average growth rate of the IT sector about 12 percent the end of the 2014-2015 fiscal year and 17 percent by 2020, Minister of Communications and Information Technology Atef Helmy recently said.
The largest country in the Arab world with over 87 million inhabitants, plans to boost its electronics industry from LE14 billion to around LE70 billion by 2020, Helmy added.