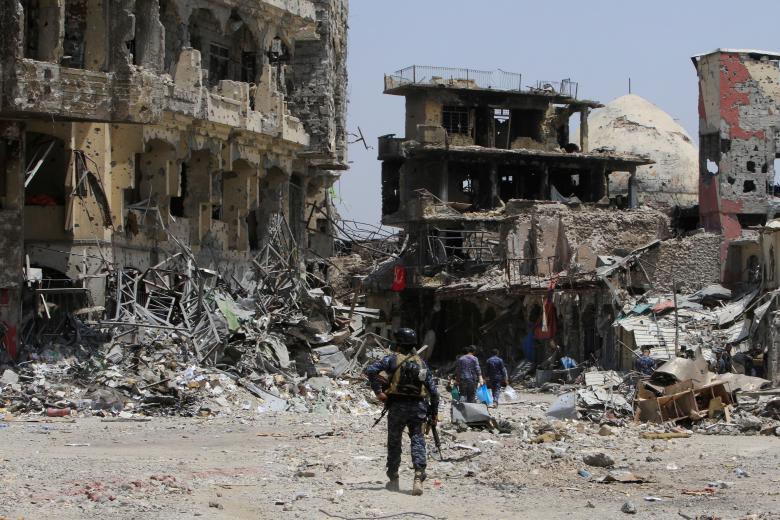 Communal tensions appeared to be rising across Myanmar on Monday after two weeks of violence in Rakhine state that have triggered an exodus of about 300,000 Rohingya Muslims, prompting the government to tighten security at Buddhist pagodas.
A mob of about 70 people armed with sticks and swords threatened to attack a mosque in the central town of Taung Dwin Gyi on Sunday evening, shouting "this is our country, this is our land", according to the mosque's imam, Mufti Sunlaiman.
"We shut down the lights in the mosque and sneaked out," the mufti, who was in the mosque at the time, told Reuters by phone.
The government said in a statement that the mob was dispersed after police with riot shields fired rubber bullets.
Rumors have spread on social media that Muslims, who represent about 4.3 percent of the Buddhist-majority country's population of 51.4 million, would stage attacks on Sept. 11 to avenge violence against the Rohingya in northern Rakhine.
Attacks by Arakan Rohingya Salvation Army (ARSA) militants on police posts and an army base on Aug. 25 provoked a military counter-offensive and a mass migration of villagers into the Cox's Bazar region of southern Bangladesh.
Myanmar says its security forces are carrying out clearance operations to defend against ARSA, which the government has declared a terrorist organization.
Human rights monitors and fleeing Rohingya say the army and Rakhine Buddhist vigilantes have mounted a campaign of arson aimed at driving out the Rohingya, whose population is estimated at around 1.1 million.
The government said on Saturday that it would take legal action against anyone spreading rumors that could lead to religious conflict.
Security has been stepped up on Mandalay Hill, a peak overlooking the city of Mandalay studded with pagodas that is popular with Buddhist pilgrims, the Myanmar Times reported.
In social media groups, Muslims have voiced fear that other mosques will come under attack and proposed tighter security, according to posts seen by Reuters. Muslim elders have urged people to show restraint, the posts showed.
Tensions between Buddhists and Muslims have simmered since scores were killed and tens of thousands displaced in communal clashes accompanying the onset of the country's democratic transition in 2012 and 2013.
But after ARSA attacks on police posts last October, tensions have risen. In Yangon, Myanmar's largest city, Buddhist nationalists raided two madrassas in April and forced authorities to close them down on the grounds they did not have a permit to operate as a place of worship.
In May, several nationalists led by the Patriotic Monks Union raided flats in a Yangon district with a large Muslim population, igniting scuffles that were only broken up when police fired shots into the air.
ROHINGYA TRAPPED ON MYANMAR SIDE
Myanmar on Sunday rebuffed a ceasefire declared by ARSA to enable the delivery of aid to thousands of displaced people in northern Rakhine, declaring simply that it did not negotiate with terrorists.
Thousands of Rohingya in the north-western state have been left without shelter or food, and many are still trying to cross mountains, dense bush and rice fields to reach Bangladesh.
The estimate of new arrivals in Cox's Bazar on Sunday was 294,000 and U.N. officials working there said there were discussions under way to revise up the prediction made last week that it would reach 300,000.
Thousands of Rohingya refugees are still stranded on the Myanmar side of the River Naf, which separates the two countries, with the biggest gathering south of the Rakhine state town of Maungdaw, monitors and sources in the area told Reuters.
A Maungdaw resident told Reuters by phone that about 500 houses south of the town were set on fire early on Monday.
The people – many hungry and exhausted after a days-long march through the mountains and bushes in the monsoon rain – have been unable to cross because of a crackdown on Bangladeshi boatmen charging 10,000 taka ($122) or more, sources said.
The significant number of people in the area raises fears of a further influx into Bangladesh, where humanitarian agencies and local communities are already struggling.
The Myanmar government has announced it will build camps for internally displaced people and provide humanitarian assistance. Details of the plans have not been spelled out and it is not clear that people would be willing to live in the camps rather than cross to Bangladesh.