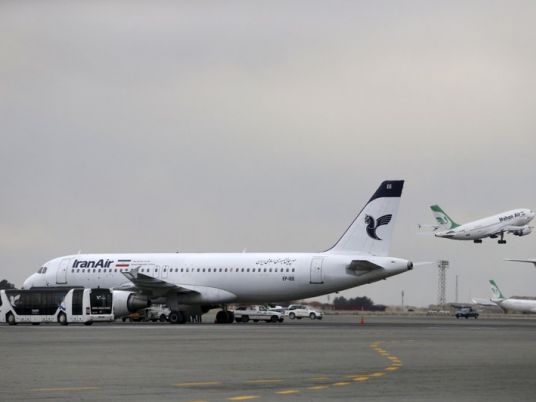 A Russian security delegation specializing in airport security, dispatched by the Russian Ministry of Transport, started its inspection tour at Cairo International Airport's terminals on Thursday.
The delegation is inspecting security procedures for passengers and luggage, and examining biometric devices installed two weeks ago.
The Egyptian Ministry of Civil Aviation received on Monday correspondence from Russian authorities stating security delegates from the Russian Ministry of Transport, specialized in airport security, would be sent to Cairo to review the latest security developments at Egyptian airports, specifically Terminal 2 at Cairo International Airport, as well as the airports in Sharm el-Sheikh and Hurghada.
Sources told Al-Masry Al-Youm on Monday that this step was "positive from the Russian side, especially after talks of suspension in this regard for more than 3 months."
A complete inspection of passenger and baggage security procedures, as well as those for transported goods and the meals provided for passengers, will take place.
The delegation, comprised of five security experts, arrived on Tuesday evening in Cairo on a Turkish plane from Istanbul.
They will observe passengers from their entry into the airport halls up until they take off, and will inspect newly-installed security devices at the airport, according to the sources.
The sources explained that the delegates' visit will span several days, during which they will also inspect the biometric fingerprint devices installed 10 days ago at the airport.
A number of Egyptian security officials — and senior officials of the Ministry of Civil Aviation, Ministry of Tourism, and employees of the Russian Aeroflot airlines — will accompany the delegation, stated the sources.
Russia and Egypt have agreed on the final version of the aviation security protocol, making it possible for the two countries to resume air traffic, state-owned Russian news agency TASS said in March.
Though the Russian government approved the aviation security protocol between Moscow and Cairo, prepared by the Russian Transport Ministry, a specific time frame on when direct flights with Egypt will resume has yet to be identified.
TASS reported Russian Transport Minister Maxim Sokolov as saying that there are only two pending issues.
"[The Egyptian party] has not yet identified the date, the venue and time for signature of this agreement; all other issues have been agreed upon," Sokolov said.
In mid-February, the Russian government ratified a protocol with Egypt on maintaining the safety and security of civil aviation, according to a statement on its official website .
The protocol assigned Russian aviation experts to monitor the degree of commitment to safety procedures at Egyptian airports, according to the statement.
Russia laid down its conditions for Egypt-bound flights to run again following the crash of a Russian plane in October 2015, which killed all 224 passengers and crew on board — most of them Russian tourists.
After the incident several countries demanded that certain security measures be implemented at Egyptian airports for the resumption of direct flights to be considered.
Russia, which had halted all flights to and from Egypt after the 2015 incident, sent several expert Russian delegates in 2016 to inspect the security measures at Egyptian airports.
Egypt and Russia's ministries of aviation agreed in September 2016 on the development of a joint agreement which stipulates the safety measures that should be followed by Egypt in order for flights to be resumed.
Egypt has been battling to recover its badly-affected tourism sector after years of political turmoil since the January 25 uprising in 2011.
The tourism crisis was exacerbated by the Russian plane crash in October 2015, prompting international charter agencies to cancel their flights to Egypt.