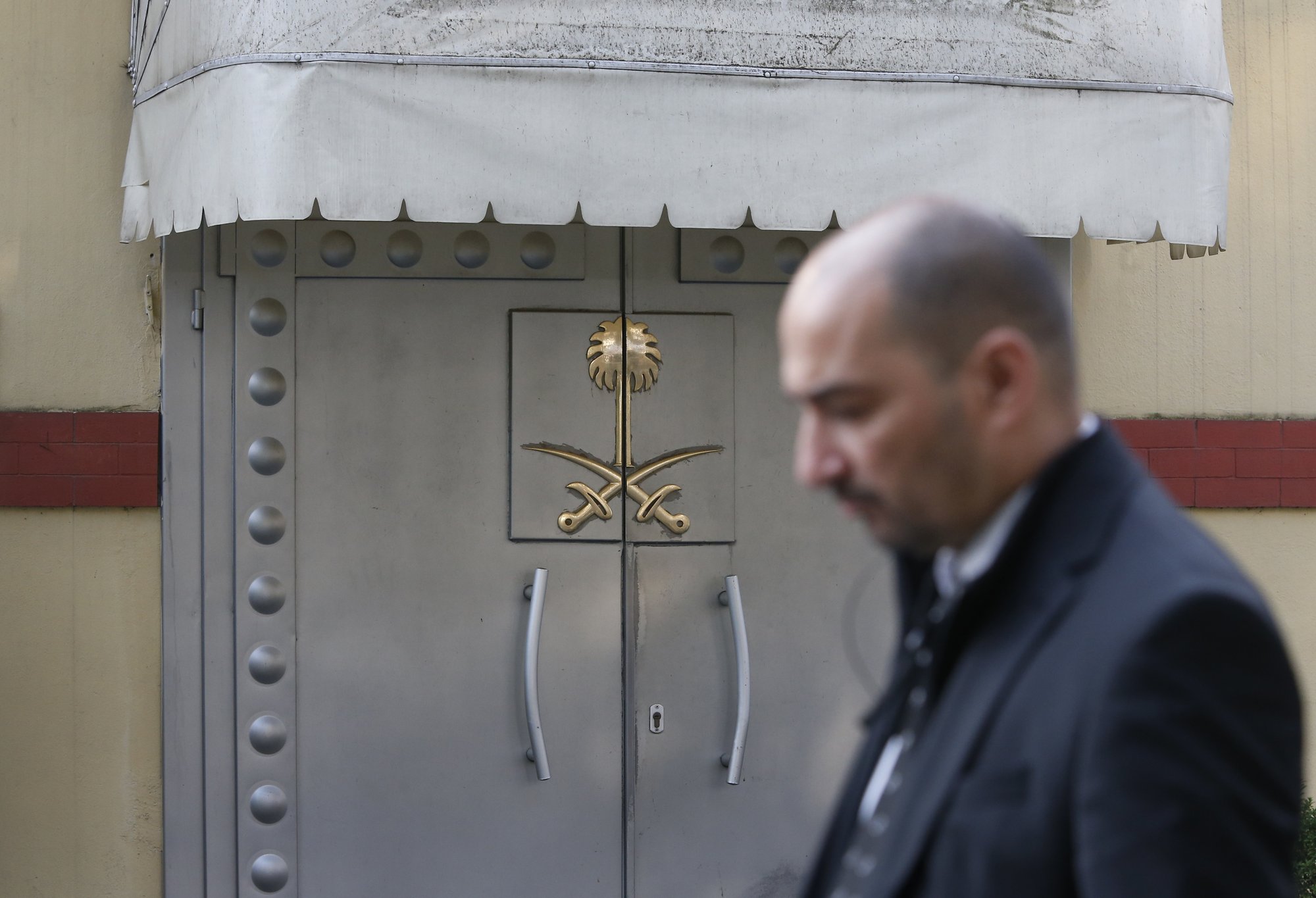 ISTANBUL (AP) — Saudi Crown Prince Mohammed bin Salman called the son of Jamal Khashoggi, the kingdom announced early Monday, to express condolences for the death of the journalist killed at the Saudi Consulate in Istanbul by officials that allegedly included a member of the royal's entourage.
King Salman similarly made a condolence call as international pressure on the kingdom continues to rise, even after it acknowledged on Saturday that the Washington Post journalist was killed Oct. 2 at the consulate under still-disputed circumstances.
Turkish President Recep Tayyip Erdogan has said that details of Khashoggi's killing "will be revealed in all its nakedness" in a speech in parliament on Tuesday, the same day a glitzy investment forum in Riyadh spearheaded by Prince Mohammed is to take place.
Saudi Arabia's explanation that Khashoggi was killed in a "fistfight" and 18 Saudis have been detained has been met with international skepticism and allegations of a cover-up designed to absolve Prince Mohammed of direct responsibility. Turkish media reports and officials say a 15-member Saudi team flew to Istanbul, laid in wait for Khashoggi at the consulate and then cut off his fingers, killed and dismembered the 59-year-old writer.
"Why did these 15 people come here? Why were 18 people arrested? All of this needs to be explained in all its details," Erdogan said.
The state-run Saudi Press Agency announced the calls to Khashoggi's son, Salah, early Monday morning. Statements from the agency said both King Salman and Prince Mohammed express their condolences for his father's death.