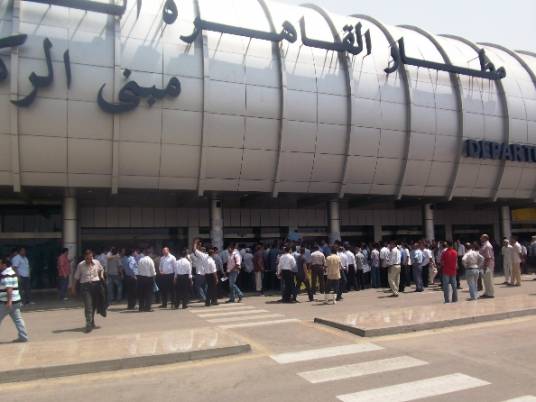 A Saudi passenger plane made ​​an unexpected landing at Cairo International Airport on Monday due to the death of an Arab-American citizen from a sudden ailment, Huffpost reported.
en route from Jeddah to New York
According to an airport source, Flight 021 from Jeddah to New York was forced to land in Cairo after an Arab-American passenger became suddenly ill, with the pilot settting the plane down in Cairo.
The pilot spoke with Cairo Air Traffic Control and requested permission for an unexpected landing, asking also for the quarantine doctor to attend to the passenger.
The 67-year-old passenger, Osman A., was already dead by the time a doctor reached him, Huffpost said.
The body of the deceased was transferred to Heliopolis Hospital in Cairo before the flight resumed its journey.
No details have yet been released regarding the nature of the illness that caused the passenger's death.