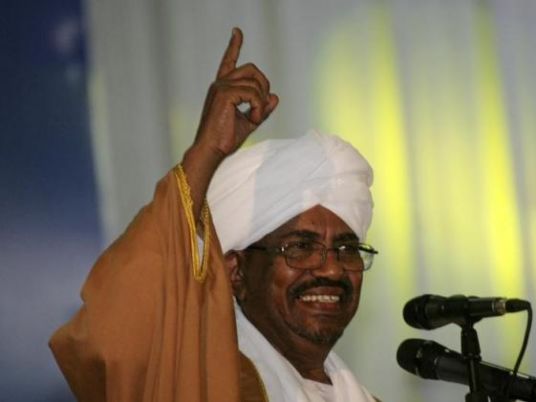 President Abdel Fattah al-Sisi met with African leaders participating in Sudanese President Omar al-Bashir's inauguration Tuesday.
The meetings took place at the Green Hall in the headquarters of the Sudanese National Assembly and were concluded before Bashir's arrival for the swearing in ceremony before the legislative body of the country.
Bashir was sworn in for a new presidential term on Tuesday, extending his quarter-century rule for another five years. He took the oath at a parliamentary session in the capital Khartoum, attended by regional African and Arab leaders.
Bashir won 94 percent of the vote in a national election in April, which was the first since Sudan saw its south secede in 2011. It was, however, boycotted by many opposition figures.