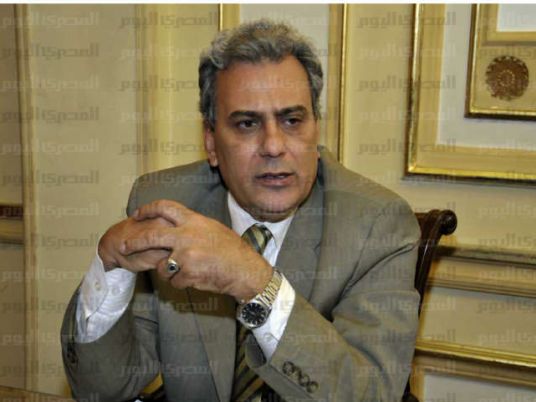 Social media users attacked Cairo University President Gaber Nassar following his decision to remove small prayers rooms from the campus.
Nassar's decision came after he inaugurated the university's grand mosque in the presence of Grand Mufti Shawqi Allam and Religious Endowments Minister Mohamed Mokhtar Gomaa.
"The demolition of the small mosque at the Faculty of Commerce had been declared beforehand to replace it with a new bigger one for female students. Thus, we will have two big mosques, one for males and the other for females whose mosque was very small," Nassar told Al-Masry Al-Youm, adding that the demolition process will end this week and construction of the new one will end in four months.
Nasssar said he obtained a fatwa (religious decree) from Egypt's Mufti before before beginning the process, adding that the Endowments Ministry will appoint imams for the new mosques.
University mosques have long been used as venues for campaigning activities by students loyal to the now-banned Muslim Brotherhood.
The Endowments Ministry has been eager to tighten its grip on preaching activities at mosques nationwide, banning imams from delivering sermons without its license in a bid to control anti-government rhetoric since the ouster of the Brotherhood regime in 2013.
Responding to critics who accused the university of ujustifiably removing the prayer rooms, Nassar dismissed the accuations as "rumors promoted by people with extremist thoughts."
Nassar caused a stir in September when he banned the wearing of the Islamic full-face veil (Niqab) among female teaching staff members.

Edited translation from Al-Masry Al-Youm