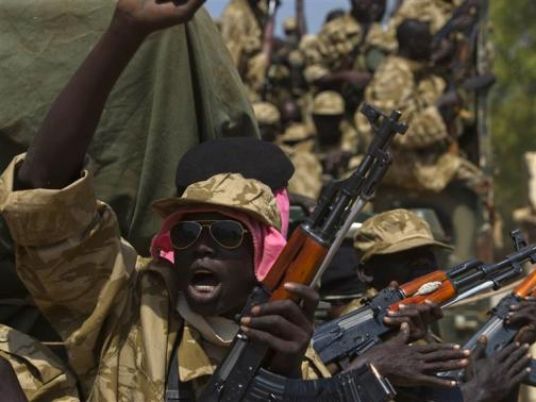 South Sudan rebels battled government troops Tuesday for control of the flashpoint town of Bor, the army said, dashing hopes a looming ceasefire deadline in the war-torn nation would be heeded.
"There is fighting this morning in Bor town… we are awaiting more details," army spokesman Philip Aguer told AFP.
The army last week celebrated the recapture of Bor from the rebel forces, who have been fighting government troops for over two weeks.
But in recent days thousands have fled Bor — state capital of the power key Jonglei region, some 200 kilometres (125 miles) north of the capital Juba — fearing an impending counter-attack by rebels.
It was not immediately clear who was fighting in Bor, and whether it involved mutinous soldiers who first seized the town and held it for a week before being driven out, or a loose militia force reported to have been marching on the dusty town for days.
The world's youngest nation plunged into chaos on December 15 when President Salva Kiir accused his former deputy Riek Machar of mounting a coup, sparking deadly violence believed to have left thousands dead.
The ethnic militia force reportedly loyal to Machar and dubbed the "White Army", are heavily armed — some carrying automatic rifles or spears, others armed with rocket propelled grenades. They are known for smearing white ash onto their bodies as war-paint and to ward off insects.
The conflict has fanned ethnic differences between Kiir's Dinka group and Machar's Nuer clan.
Fierce battles have been reported in strategic oil-producing areas and there are grim reports of massacres, rapes and killings.
Regional leaders at the Inter-Governmental Authority on Development (IGAD) have demanded Machar hold face-to-face talks with Kiir by Tuesday, but there seems to be little chance of the deadline being met.