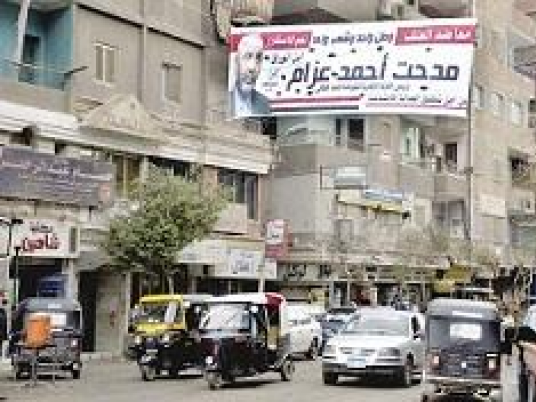 Candidates for the first stage of the House of Representatives elections began their electoral campaigns Tuesday, which will continue until October 15, as per the dates set by the High Elections Commission (HEC).
The HEC finished reviewing challenges to nominations on Monday, with the final roster of candidates for the first phase of elections announced Tuesday.
The first stage of voting will be held between October 18-19 in 14 provinces, with runoffs scheduled for October 26-27. The second stage will be held in 13 provinces from November 21-22, with runoffs between November 30 and December 1.
Some constituencies included in the second phase have been confused, however, with some candidates preparing their campaigns too early, thinking the Tuesday date is set for contenders in both stages.
Tamer al-Ziyady, a candidate for Cairo's Heliopolis, said he was surprised with several of his opponents in the same constituency who were putting up campaign banners and lobbying supporters, though Cairo is legally a second stage province based on the election commission's schedule.
Ziyady blamed the confusion on the candidates' failure to thoroughly review the HEC's decisions, as well as poor attention to detail by media outlets.
Edited translation from Al-Masry Al-Youm