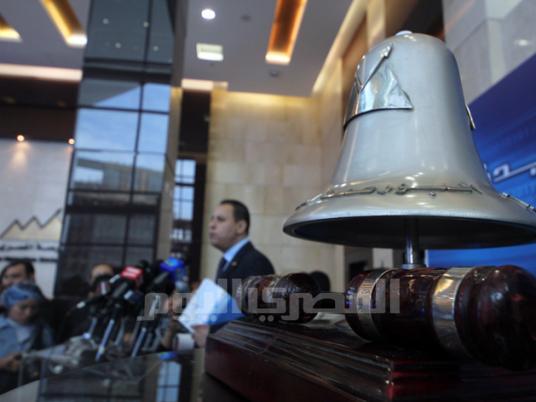 After a shaky day for the market, stock indexes closed with a LE500 million loss on Thursday.
The main index EGX30, which tracks the performance of the Top 30 companies, went down by 0.28 percent, losing 16 points to settle at 5,715 points with transactions valued at LE279 million.
The EGX70, which tracks small and medium-sized shares, increased by 0.3 percent, while the broader EGX100 index, which includes large, small and medium-sized stocks, went up by about 0.1 percent.
Most Egyptian investors bought in the second session, while foreign investors tended to sell.
Brokers said the stock market was affected by fears of the growing economic crisis facing the country, and a drop in Egypt's credit rating.
On Tuesday Moody's Investors Service cut their rating of government bonds to B3 from B2, after it was placed it under review in January for a possible downgrade. Moody's said it cut the rating due to political instability and the country's inability to obtain foreign loans, and warned that it might drop the rating even lower.
Edited translation from Al-Masry Al-Youm