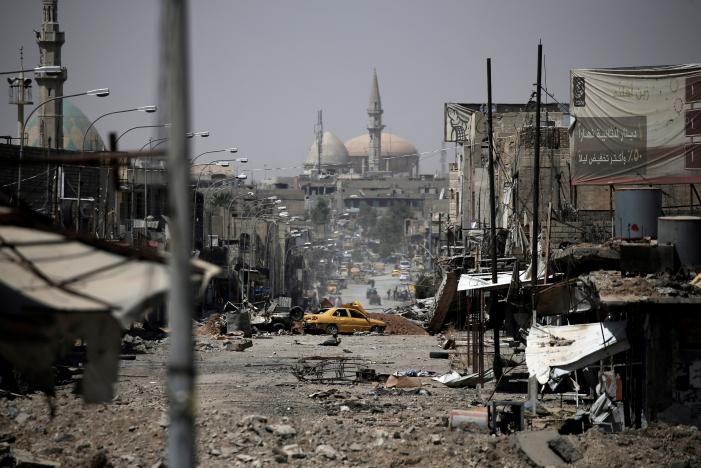 An Iraqi provincial official says a suicide bomber, disguised in a woman's all-covering robe, struck inside a camp for displaced people in the western province of Anbar, killing 14 and wounding at least 20 people.
Councilman Taha Abdul-Ghani says the attack took place at dusk on Sunday as authorities were accommodating families that had fled from the Islamic State-held town of Qaim.
Abdul-Ghani says that a police colonel was among the dead. The officer became suspicious about the person in the long robe and walked up to the attacker, before he detonated his explosives.
Iraqi forces have pushed IS out of most of Anbar, and are now in the final stages of a major offensive in the northern city of Mosul. The IS group's last stand in Mosul is rapidly shrinking, with the militants now controlling just over 1 square kilometer in all.
There was no immediate claim of responsibility for the attack but suspicion is likely to fall on IS, which has carried out similar attacks in the past.