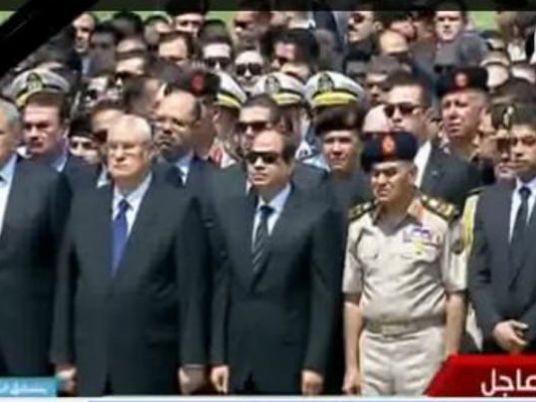 Egypt's security services have identified three Muslim Brotherhood members as suspects in the assassination on Saturday of Brigadier General Adel Ragaei, commander of the 9th Armored Division.
According to a security source, preliminary investigations suggest that the assassins were also involved in an attack on a security checkpoint in August. The attack in the Agizy area of Monufiya resulted in the deaths of two policemen and the wounding of five others.
Investigators say the three men, who are Muslim Brotherhood members, killed General Ragaei outside his home, an attack that was claimed by a group calling itself "Lewaa al-Thawra".
While the three suspects have not yet been caught, investigators say they have identified the car they used in the assassination, and a manhunt is underway.
According to the source, the three suspects are thought to have used a rented apartment on the outskirts of Obour City while planning the assassination on Saturday. They monitored the general's movements and waited for him outside his house at night, according to investigations.
Egyptian military and security forces are engaged in an ongoing battle with Islamist insurgents, who mainly operate in North Sinai, although attacks and assassination attempts sometimes occur in Cairo and other urban locations across Egypt.
On Monday, security forces reported the killing of 28 militants in North Sinai and the arrest of 54 suspected insurgents.
Edited translation from Al-Masry Al-Youm