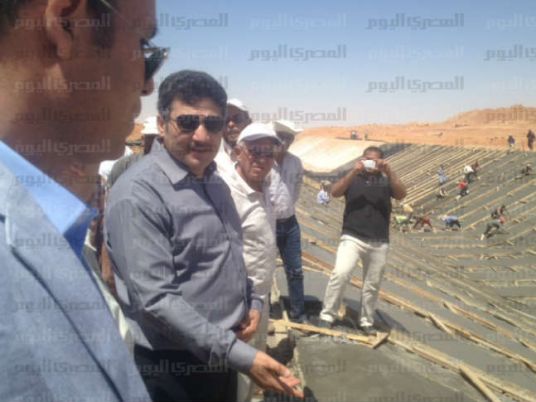 Water Resources and Irrigation Minister Hossam Moghazi will open on Thursday the first government-built, solar-powered water well in Toshka.
The project, according to statements by the minister on Tuesday, is designed to reduce the cost of fuel needed for the electrical operation of the wells.

Moghazi added that the inauguration of the plant comes as part of the government's interest in "reviving" the Toshka Project, side by side with other undertakings like the New Suez Canal and the reclamation of 1.5 million feddans, all designed to expand urban communities away from the Nile Valley.
Speaking about the 1.5 million feddans project, Moghazi said standards had been agreed for the use of underground water, including abstention from traditional irrigation systems and avoiding water-consuming crops. He said lands granted through the project will be based on full-ownership by Egyptians and 49-year usufructs for Arabs.
Around 640 underground wells have been dug out of a targeted 5,000, with the total cost of all wells standing at LE12 billion.
Edited translation from Al-Masry Al-Youm