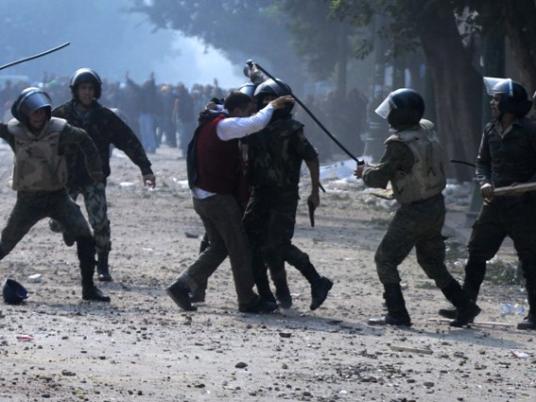 Egyptian soldiers with batons charged into Tahrir Square on Saturday after fatal clashes nearby, prompting many demonstrators who have been camped there since last month to flee into side streets, a Reuters witness said.
Shots were also fired in the air as the troops in riot gear pushed into the square following the eruption of a fire in the area around buildings associated with Egypt's upper house of parliament, the witness said. Troops were seen grabbing some people and beating them.
Clashes between protesters and lines of troops had been going on shortly before the charge started. Some protesters had also been hurling rocks near fire vehicles trying to douse the flames of the building that was burning.
Another witness said several tents in the square that had been used by protesters erupted in flames. It was not clear how the fires started but on a previous occasion when security forces tried to clear the square they were seen setting tents and banners alight.