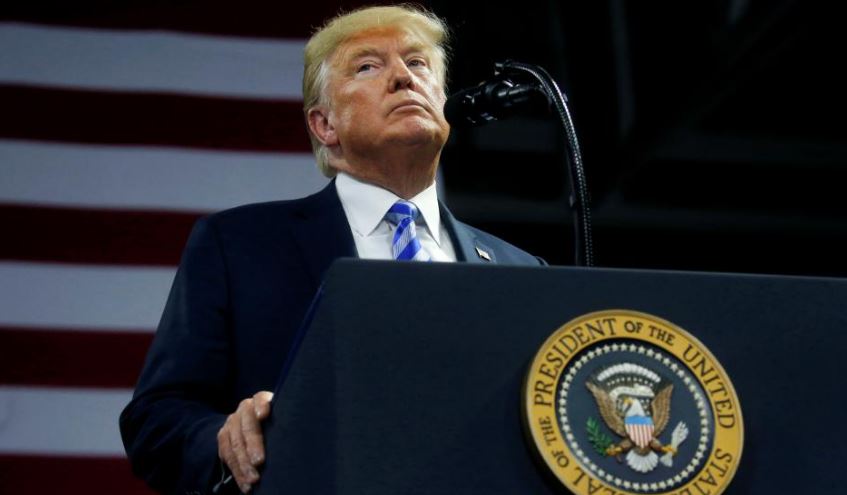 WASHINGTON (Reuters) – Days after canceling a planned visit to North Korea by his top diplomat citing insufficient progress in denuclearization talks, US President Donald Trump hailed his personal relationship North Korean leader Kim Jong Un on Wednesday and said there was no reason to resume war games with South Korea.
Trump's statement came a day after his defense secretary hinted that the drills, which North Korea denounces as rehearsals for invasion, could resume.
Trump tweeted a White House statement in which he once again questioned China's role in helping to resolve the crisis over North Korea's development of nuclear weapons that threaten the United States.
The statement said Trump believed North Korea was under "tremendous pressure" from China, but Beijing was also supplying Pyongyang with "considerable aid," including fuel, fertilizer and commodities.
"This is not helpful!" the statement said.
"Nonetheless, the President believes that his relationship with Kim Jong Un is a very good and warm one, and there is no reason at this time to be spending large amounts of money on joint US-South Korea war games," it added.
"Besides, the President can instantly start the joint exercises again with South Korea, and Japan, if he so chooses. If he does, they will be far bigger than ever before."
The statement also said that the US trade dispute with China and other differences "will be resolved in time by President Trump and China's great President Xi Jinping. Their relationship and bond remain very strong."
Chinese Foreign Ministry spokeswoman Hua Chunying said the remarks regarding China's role on the North Korea issue were "irresponsible".