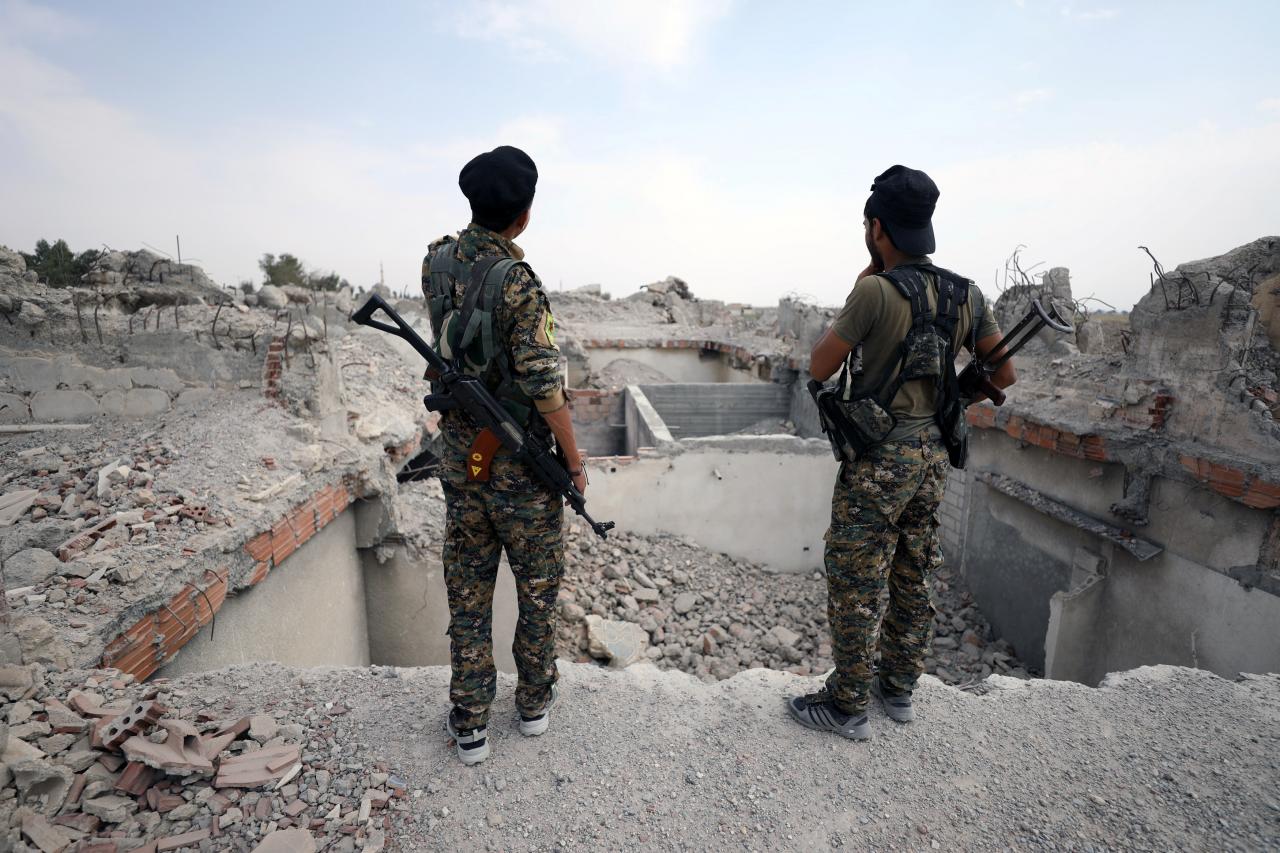 Turkish armored vehicles have rolled into northwestern Syria to impose a "de-escalation zone" in a province dominated by al-Qaida-linked militants.
The Turkish military said it began an operation late Thursday to set up "observation points" in Idlib, without providing further details or saying how many troops were involved.
Turkey's Hurriyet newspaper said around 30 armored vehicles and more than 100 commandos and special forces are taking part in the operation, with more troop movements expected in the coming days.
The Britain-based Syrian Observatory for Human Rights said the deployment of nearly 16 armored vehicles, five tanks and a military force came days after Turkey sent reconnaissance missions to the area.
The deployment appears to be focused on establishing Turkish military presence on the border between the northwestern Idlib province and an adjacent Kurdish enclave.
A rebel fighter in the area said the troops deployed from a border crossing into the Idlib province to be stationed between the Kurdish-held Afrin enclave and an area held by Syrian rebels. Turkey considers Syria's main Kurdish militia a terrorist group because of its links to the Kurdish insurgency in Turkey's southeast.
A Kurdish militiaman confirmed the deployment of Turkish troops, saying they were stationed in three separate points along a "front" between Afrin and Idlib. He said the deployment was "not wide."
Both the rebel fighter and the Observatory said the Levant Liberation Committee, an insurgent coalition allied with al-Qaida, escorted the Turkish troops. The fighter and the Kurdish militia member spoke on condition of anonymity because they weren't authorized to talk to the press.
It's not clear if the insurgents are on board with Turkey's plans. Brief clashes broke out along the border ahead of the deployment, amid reports of divisions within the insurgent coalition.
"The situation is complex," said Mustafa Sejari, a spokesman for the Almutassim Brigades, a Turkish-backed Syrian force. He identified three major threats to the area: the Kurdish "separatists," the Syrian and Russian air campaign against the rebels, and the continued domination of the province by al-Qaida-linked militants.
"The presence of Turkish soldiers on the ground gives the area some immunity and stops the bombing," Sejari told The Associated Press in a series of text messages.
Last week, Turkey announced an operation with Syrian opposition forces in Idlib to implement a de-escalation zone in the province. Turkey sent forces into northern Syria last year to battle the Islamic State group and to stem the advance of the US-backed and Kurdish-led Syrian Democratic Forces, who are also battling the extremists.