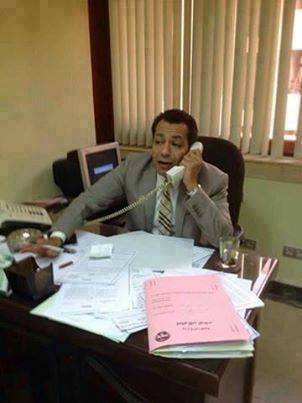 Two men were arrested in Qaha, Qalyubiya on Thursday following the shooting of police Captain Ahmed Samir during raids on suspected criminal hideouts.
"The two terrorists who have been arrested Thursday in an apartment in Qaha City possessed firearms and maps of some churches and security directorates, beside a list with the names of police officers and political and public figures," said head of Qaliubiya prosecutions, Mo'men Salman.
Salman added the both were referred to State Security Prosecution for interrogations.
The defendants were wounded as the police chased them as they tried to escape, Salman said.
He added the inquiries of the National Security Agency accused them along with others of being implicated in the attack on Warraq Church, the attempted assassination of Interior Minister Mohamed Ibrahim and the killing of Lieutenant Colonel Mohamed Mabrouk, beside attacking a number of police checkpoints in different governorates.
Police raided an apartment in Qaha after receiving information from the National Security Agnecy that the two defendants were hiding out there. Captian Ahmed Samir was shot dead during a armed confrontation during the raid.