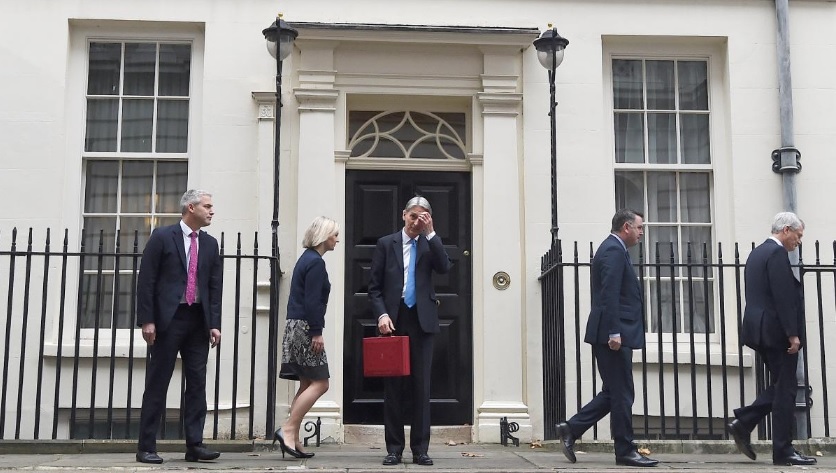 Britain has cut its official forecasts for economic growth, finance minister Philip Hammond said on Wednesday as he delivered a budget statement in parliament.
The country's official budget forecasters now expect gross domestic product will grow by 1.5 percent in 2017, compared with a forecast of 2.0 percent made in March.
Hammond told parliament the Office for Budget Responsibility (OBR) saw growth in 2018 at 1.4 percent, compared with the previous forecast of 1.6 percent.
Growth forecasts in 2019 and 2020 were both 1.3 percent compared with 1.7 percent and 1.9 percent forecast in March.
By 2021 the growth forecast was 1.5 percent, compared with a previous forecast of 2.0 percent. The forecast for 2022, for which there is no previous OBR reading, was 1.6 percent.
The OBR had been expected to take a gloomier view on the economy after it said in October that it would lower its projections for productivity growth in the years ahead.
Slower economic growth will mean lower tax revenues for Hammond, adding to the challenge of meeting his targets to improve Britain's public finances.