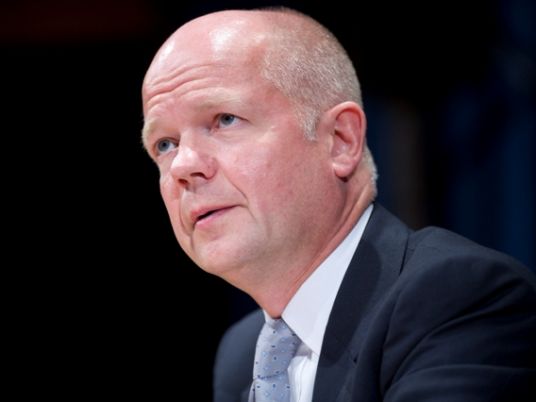 The United Kingdom decided on Monday to halt security coordination with Egypt in an apparent objection to ongoing violence between security forces and Islamist protesters since authorities dispersed sit-ins demanding the reinstatement of deposed President Mohamed Morsy last week.
"What we've done in Britain so far is that we have suspended projects with the Egyptian security forces," U.K. Foreign Secretary William Hague told BBC Radio 4. "We have revoked a number of export licences, and I think then among the European countries we should review together how we try to aid Egypt, what aid and assistance we give to Egypt in the future."
Hague said the situation in Egypt was "very bleak" and there was only a limited amount Western powers like Britain could do to help resolve it. "We have to do our best to support democratic institutions without taking sides," he added.
At least 800 have been killed in the violence between Morsy loyalists and security forces across the country since the sit-ins were dispersed on Wednesday. Dozens of police officers were also killed.
The turmoil has drawn condemnation from the West, with the European Union announcing it would review its relations in Egypt in a meeting on Wednesday, and members at the United States Congress mobilizing for cutting annual economic aid to Egypt worth of US$1.55 billion.