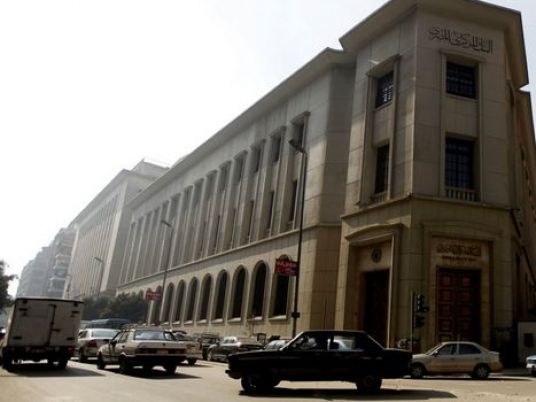 Egypt's current account deficit widened to $2.9 billion in the three months to December from $1.4 billion in the same period the previous year, according to Reuters calculations.
The deficit stood at $4.3 billion in the first half of the fiscal year which began on July 1, compared with a deficit of $866 million in the same period a year before, the central bank said on Thursday.
The deficit was driven by a wider trade gap and a contraction in net transfers, according to a statement posted on the bank's website.
Official transfers, including cash and commodities, fell to $1.1 billion for the quarter, down from $1.9 billion a year earlier, calculations showed.
Saudi Arabia, the United Arab Emirates and Kuwait have supported Egypt with $23 billion in loans, grants and oil products since the army ousted Islamist elected President Mohamed Mursi in mid-2013 following protests.
The Gulf Arab allies pledged an additional $12 billion in investments and central bank deposits last weekend at an international economic summit in Egypt.
Merchandise imports reached $16.2 billion in the second quarter of the current fiscal year, compared to $14.5 billion a year earlier, while exports dropped to $5.8 billion from $7 billion.
Portfolio investment in Egypt also witnessed a net outflow of $2.4 billion in the quarter compared to a $42 million outflow the previous year, which the central bank attributed mostly to the repayment of bonds. Foreigners' net investments in the Cairo bourse increased by $106 million in the quarter.
A flurry of initial mergers and rights issues have boosted activity on the EGX, which struggled to win investor confidence during four years of political and economic turmoil since the Arab Spring uprising.
The deficit was partly offset by a rise in tourism, with receipts for the quarter more than doubling to $1.92 billion. That is up from $947 million at the height of a security crackdown last year against Mursi's Muslim Brotherhood supporters.
Tourism has slowly begun to recover despite an Islamist insurgency based in North Sinai that has killed hundreds of members of the security forces in the past 20 months.
The new tourism minister told Reuters last weekend he expects Egypt could generate $20 billion in annual revenue from 20 million visitors by 2020.