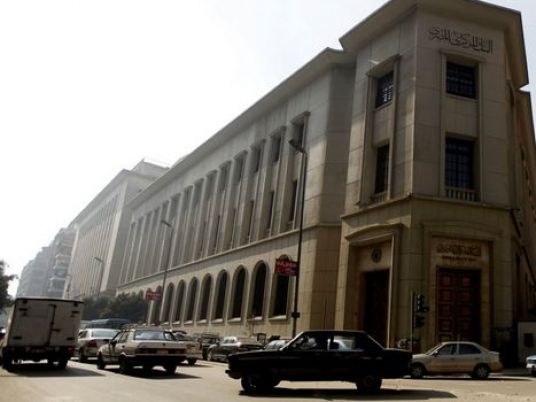 Egypt's current account recorded a $1.4 billion deficit in the three months to September, in contrast to a $610 million surplus in the same period last year when Gulf states provided billions of dollars in aid.
The deficit was driven by a wider trade gap and a contraction in net transfers, according to a statement posted on the central bank's website.
That was partly offset by a rise in foreign direct investment (FDI), driven by a rise in net inflows to the oil sector to $948.1 million from $377.6 million, the bank said.
Official transfers, including cash and commodities, fell to $1.48 billion in the first quarter, which started on July 1, down sharply from $4.33 billion a year earlier, it said.
Soon after the army ousted Islamist President Mohamed Mursi in July 2013, Saudi Arabia, the United Arab Emirates and Kuwait pledged over $12 billion in loans, grants and oil products.
In November, the finance minister said Egypt had received $10.6 billion from the Gulf in the 2013-14 fiscal year, suggesting most of the aid had arrived.
FDI rose to $1.8 billion in the quarter, the first of the 2014-15 fiscal year, compared with $745.4 million a year earlier. Last year's FDI figure was revised down dramatically from the $1.246 billion initially reported.
The central bank also revised down the current account surplus figure for the first quarter of 2013-14 from an initial $757 million.
It gave no reasons but its balance of payments data is preliminary and amendments are common.
Tourism also recovered in the first quarter from a particularly poor period last year, when Mursi's ouster was followed by weeks of violence. Tourism has suffered since Egypt's 2011 uprising toppled Hosni Mubarak and was slowly beginning to recover before Mursi's ouster.
Tourism receipts more than doubled to $2.09 billion from $931.1 million a year earlier, but oil exports fell by $138.3 million to $2.91 billion.
Portfolio investment in Egypt shrunk to $316 million in the first quarter from $1.27 billion in the same period last year, mainly due to the decline in foreigners' net investments in bonds and the bourse.
Net liabilities of the central bank fell to $1.3 million from $3 billion in the first quarter of the last fiscal year.
Egypt repaid $2.5 billion in November that Qatar had deposited during Mursi's presidency to prop up Egypt's hard currency reserves.