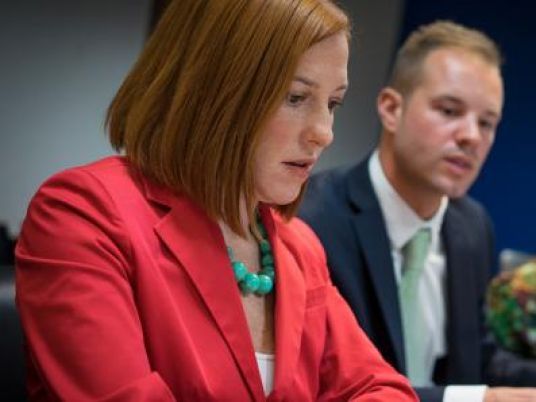 The United States on Friday condemned the violent attack in Libya that killed at least 40 people, calling on political parties to work together to form a new government.
"This latest terrorist attack underscores the need for all Libyan parties … to participate in the U.N.-led dialogue convened by Bernardino Leon, the special representative of the U.N. secretary general, to form a national unity government," State Department spokeswoman Jen Psaki told reporters.
"Those who choose not to participate are excluding themselves from discussions which are critical to combating terrorism, as well as to the overall peace, stability and security of Libya."
Earlier on Friday, militants claiming loyalty to Islamic State killed 40 people by blowing themselves up in cars laden with explosives in eastern Libya.