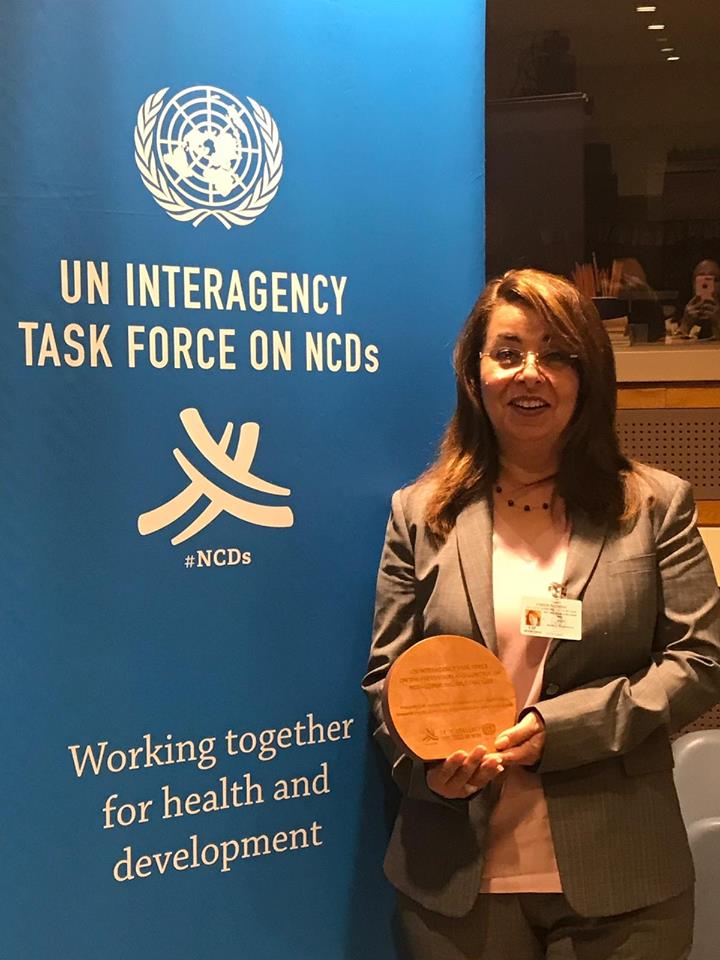 Ghada Wali, Minister of Social Solidarity, received the World Health Organization's (WHO) Public Health Champions award, honoring the most influential ministers in the health sector who are not related to health ministries.
A statement from the Ministry of Social Solidarity on Friday said that the award was given to Public Health Champions who have adopted issues with a positive impact on health, and work alongside several ministries and their partners.
Wali received the award in recognition of her efforts in several areas, such as intervention with drug users through the Fund for Drug Control and Treatment of Addiction (FDCTA), which performs the analysis of AIDS and Hepatitis C and B for patients with addiction issues, and referring them to treatment.
During her speech, Wali thanked WHO for inviting Egypt and for the award, which came in recognition of the strategic plan to combat addiction, abuse and smoking.
She pointed out that Egypt has raised taxes on tobacco to finance a comprehensive health insurance program.
Egypt has linked women's access to cash support, healthcare and education to continued support for investing in children and thus future generations. She also said that her ministry has a program for those recovering from addiction to start small projects.
Wali said that the Ministry of Solidarity's vision for protection, care and poverty reduction focuses on health and education out of poverty through several social programs, including the conditional cash support program, as well as the First Thousand Day program for children to raise awareness and nutrition for pregnant and nursing mothers.
Edited translation from Al-Masry Al-Youm