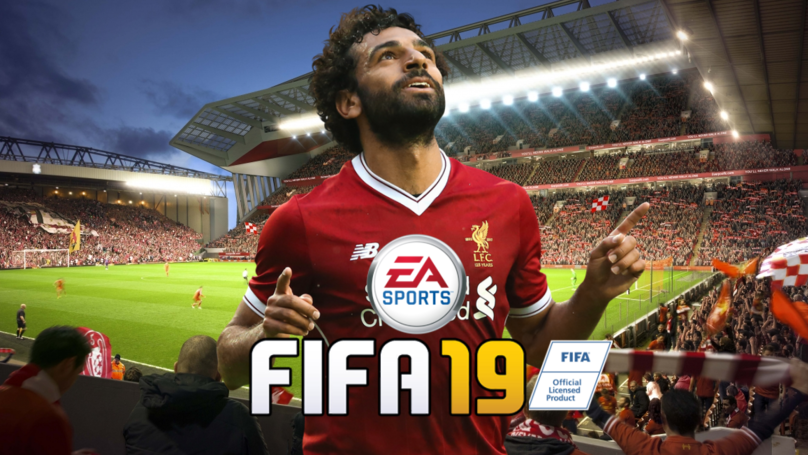 Every year an iconic football star is placed on the front cover of legendary video game, FIFA. This year, Liverpool and Egypt forward Mohamed Salah considered a major competitor to be on the cover, which, being the most popular football video game, is a source of pride.
FIFPLAY, a website run and made for the game's fans, launched an online vote asking people about their desired cover man for the cover of the game: Surprisingly Salah ranks first with a higher number of votes than the combined figure of other competitors.
The poll remains open, and currently Salah boasts 136,14 votes, obtaining 77 percent of the total number of votes, while the Barcelona star Lionel Messi comes in the second place with 14,802 votes, reaching only 8 percent. Portugueseman Cristiano Ronaldo, star of Real Madrid, ranks third after receiving 10,303 votes, or 6 percent.
However, this is not considered a formal voting system, yet FIFA often refers to these statistics to provide the official game's developers with data to take into account, in order to know the preferences of the game's fans.
Last year Ronaldo was the cover's frontman, while for four consecutive years since 2013, Messi had been placed on the cover. In 2017, in an unprecedented move, EA Sports left the decision to the fans, who chose German Marco Reus as the coverman.
The "Egyptian King" Salah has obtained awards at the highest level in 2017 and 2018 after leading the Egyptian national team to their first World Cup in 28 years. Salah was named BBC African Player of the Year in 2017, Best African Player in February 2018 by France Football. He also boasts the title of top scorer in Europe's top five leagues in 2018, and has became only the fourth African player to score more than 20 goals in one season in the English Premier League.
Moreover, he is tied with Ivorian Didier Dorgba as the highest-scoring African in a single Premier league season. Salah also is on the top list of who are highly expected to win the European Golden Shoe with 58 points.