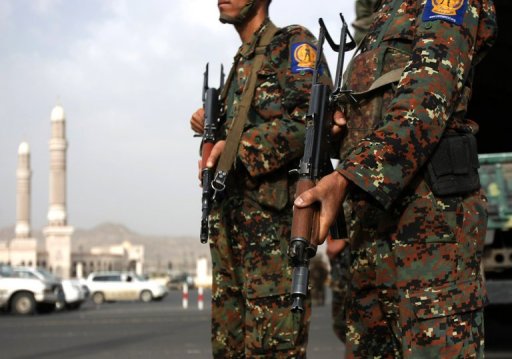 Yemeni airlines made the first flight in a month from Cairo to Yemen's capital Sanaa on Wednesday, sources at Cairo International Airport told DPA.
The flight was approved by the Saudi-led military alliance fighting Yemen's Iran-backed Houthi movement since March. It made a transit stop at the Bishan domestic airport south of Saudi Arabia, carrying 152 Yemenis.
The Yemeni capital was taken over by the Houthi fighters in February, prompting internationally-recognized president Abd Rabbu Mansour Hadi to declare Aden an alternative political capital. News reports have said that Hadi's forces, backed by the Saudi-led alliance, have been preparing a battle to liberate Sanaa.
Edited translation from DPA